Metal Chair will add elegance to your usage areas.
25/08/2020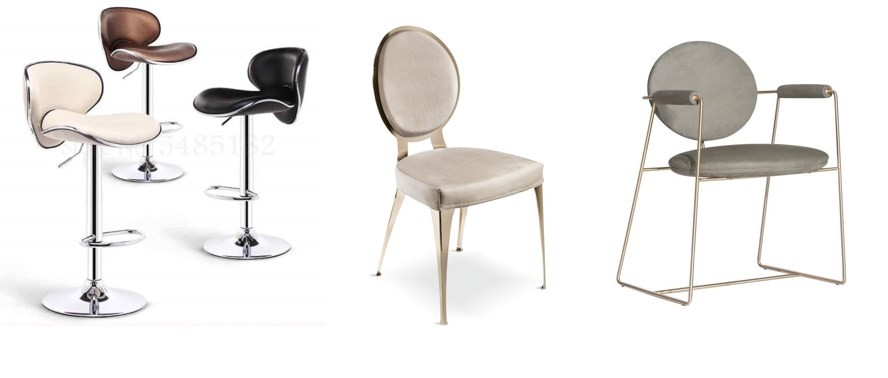 STAINLESS METAL TITANIUM COATED CHAIR MODELS
Chairs attract attention with their designs as well as their comfort. Especially metal chairs; It is an important complement to the architectural structure in office, kitchen or other space uses. Metal chairs, kitchen chairs, metal table chairs and black metal chairs will add great elegance to your home.
Metal Chair Usage Areas
Metal Chairs are Used in Homes
Metal Chairs are Used in Offices
Metal Chairs are Used in Cafes
Metal Chairs Are Used In Bars
Metal Chairs are Used in Wedding Halls
Metal Chairs are Used in Kitchen Tables and Chairs
Metal Chairs in Balconies are Used in Balconies
Metal Chairs are Used in Your Outside Garden
While metal chairs offer a wide range of use with their ease of use and durability, they also add elegance to your environment. You can create a durable and long-lasting usage area with metal chair models that you can use in your garden. You can use white metal chair types in accordance with the design of your kitchen.
You can create a design integrity suitable for the environment you want to create, especially with high chair models that you can use in bar sections in cafes or restaurants. Comfort, which is as important as durability in chairs, can be easily provided with comfortable chair models. Metal chairs, which are indispensable for kitchen uses, have an important place in terms of both architectural design and complementarity.
It is very important that the chairs are comfortable and durable so that you can have breakfast with your family at the breakfast table. By choosing a metal-based kitchen chair, you can achieve this comfort and durability and have pleasant breakfasts.
You can also choose the chairs according to the model of your table. For example, you can create a modern style use by choosing metal table and chairs for your wooden table. Timeless color choices such as black metal chairs will also create an original environment.
Metal chairs, which have an important place among chair models, can get dirty and stained after long use. In cases where rust can also be seen over time, you can use metal cleaning cloth and metal cleaner cleaning products. This process, which should be done very carefully and carefully, allows you to use your chair for a longer life.
Metal chairs, which can be stained over time and depending on the conditions of use, provide the opportunity for many years of use if properly cleaned. The paint should not be damaged, especially when cleaning products such as white metal chairs. You can clean your products by using steel surface cleaning products or by getting professional help. Our store, which combines quality products with stylish designs, carefully produces special metal chairs.
Chair models that you can use in your garden, home, kitchen or restaurant will add color to your room design.
You can buy the longest lasting Stainless Metal Chairs, the most durable products with the best prices from Lux Decor Furniture Design.