How should Cafe Restaurant Decoration be?
02/10/2019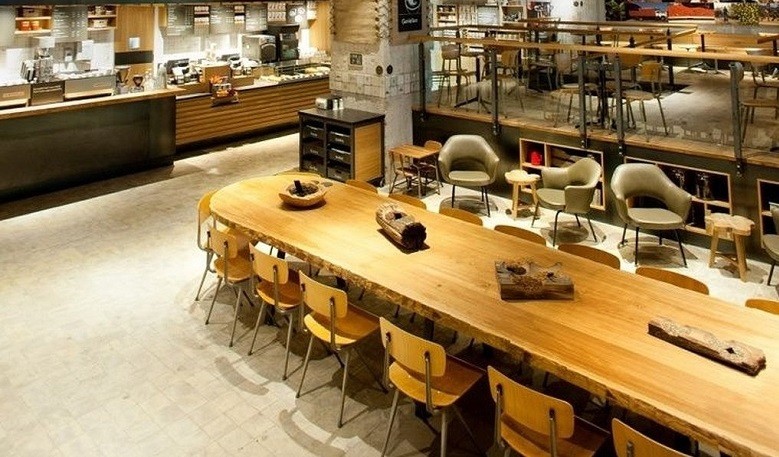 Golden rules in cafe bar decorations and designs;
Different ideas, modern designs and economical solutions in Cafe Bar Decorations are a job that requires a quality design that can be difficult and accurately addressed by making the right, careful and careful decisions down to the finest details.
You have to keep in mind.
You must be modern.
You should be recommended.
You should make it comfortable.
You should make the clock forget.
You should make a clean and delicious presentation.
You have to smile.
You must serve fast and stylish.
You must spend money.
You must make money.
You must be different.
You should be pleasant and fun.
You deserve it.
You Must Be Quality…
How to make cafe bar decorations?
Service understanding and vision The sense of spaciousness and comfort awakened at the guests at the entrance will be reflected on our customers' sense of closeness and trust in the space, and will be reflected as a positive and efficient return to our bar owners. The more comfortable the customer is, the more he is in the space and the more permanent it is. First entry places and the impression left are always very important. For this reason, the entrances should be decorated very elegantly in places visited for fun and relaxation, such as bars and discos. For this, the most basic decoration designs that we will use should be the wall decorations created with different colors and patterns and the different and dim lighting we use in the ceilings.
Things to consider when decorating the cafe bar.
For example, the customer wants to reach his desk or lodge easily, to sit comfortably, to see everywhere easily from where he is located, especially to watch the track or stage, to go to the toilet and sink easily, to bring his order quickly. Therefore, it will be satisfactory for both our customers and the bar we value, to decorate our bar decorations according to all requests. It will also make bar employees happy and easier to serve.
Bar decorations - In the decoration, cafebar and cafeteria sectors, design and application is one of the most basic works that require attention and care in order to become a customer satisfaction and quality place.
We perform your turnkey Cafebar Decoration works professionally with our economical prices, modern and pleasant designs and modern team and equipment.
For magnificent bar decorations, do not make your decision without contacting us.
CAFE / BAR FURNITURE
Bar Decoration
Bar Chair
Cafe Sofa Armchairs
Cafe Corner Chairs
Cafe Table Chair
Cafe Restaurant Decoration
Cafe Restaurant Decoration: The product is produced in different colors and fabrics in the sizes suitable for your project, specially for your request.
You can exchange free ideas after the order has been created by our Luksdecor Interior Architects for solutions to the problems of all your spaces.
Luksdecor draws your special project. Makes designs of your projects. It makes special furniture production for your projects.
It manufactures with the support of Project Design in the widest product range in Furniture and Decoration.