The New Trend in Metal Furniture
09/04/2020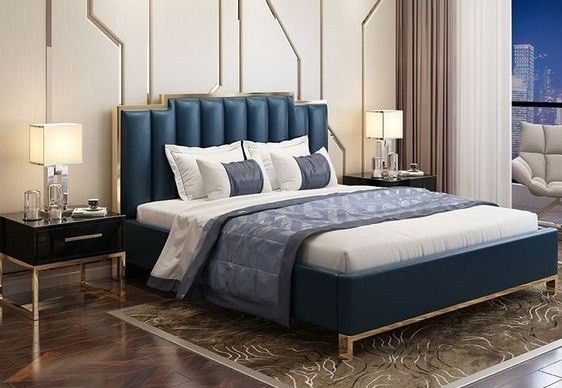 Metal furniture, which is changing every day, one of the decoration trends and fascinates everyone with its effect, does not seem to listen.
Whether preferred in plain or assertive designs, Metal furniture, which can achieve unity with the structure of each house, continues to bring life to the houses.
THE NEWEST DECORATION CURRENT
One of the reasons why metal furniture is at the top trends is that it is especially stylish and plain. Unlike most of the materials used in other furniture designs, metal furniture materials reveal both strength and a different style. These materials come together and offer you a different perspective. When it meets the right designs, it creates a very stylish and quality look.
Metal furniture, which varies according to usage areas, metal, which gives romantic ambiance in metal bedrooms, turns it into the most stylish host of pleasant tables in your dining rooms. The metal shining like a star in the halls adds elegance to your spaces.
In this direction, metal chair sets, metal bar chairs, metal dining tables, metal zigon accessories will change the atmosphere of your environment.
Metal dining room sets, which continue to attract intense attention, will be the most indispensable part of your home with the feature of stainless metal over time. Metal Zigones, Metal service tables, Metal Coffee Tables, which are suitable for the new train, which constitutes the most important parts of the environment, will bring a new breath and ambience to your environment. Gold Yellow, which is used frequently in metal furniture, will continue to dazzle with details. Bronz Metal used in many sectoral institutions will complement your ambiance in hotel rooms, hotel entrance halls, halls of your homes, bars and cafes.
The shiny metals used in all details, while adding a luxurious, glamorous and noble atmosphere to the furniture, managed to win the admiration of people from all walks of life.
Lüksdec architectural drawings, Turkey's largest furniture decoration site, project design and project your design models specifically created different styles of metal on metal furniture is now waiting for its customers with very reasonable prices privilege.